Take a look, it's a reading rainbow of gift ideas
If you think all a book lover needs is a good book and a comfy spot to read, you'd be technically right, but missing out on the kind of nuances that can make reading vastly more enjoyable. For example, you could give a book lover a set of bookmarks from their favorite series so they don't have to improvise one. Or, if their favorite kind of books are of the fantasy genre chock-full of itty-bitty maps, you could gift them a lighted magnifying glass so they can actually make out the maps' details.
There is also a world of items that don't have anything to do with the act of reading that a book lover could appreciate. Book-related decorations are a great idea, for example, or you can get a good book bag for the next time they hit the store or library.
No matter which direction you decide to go, we've got you covered with plenty of recommendations.
Best reading lights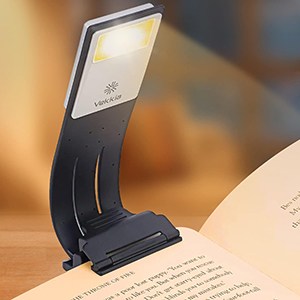 Read anywhere in any lighting with this clip-on bookmark and light.
Sold by Amazon
One issue book lovers constantly struggle with is finding good lighting. Without it, the eyes get strained. This bookmark/light combo comes in two versions. One has a light with warm, white or mixed options; the other has a light with amber, natural or cool white choice.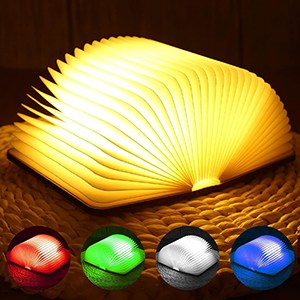 This light looks like a real book, and it even opens and closes like one too.
Sold by Amazon
This book-like light is both an excellent decoration and a great light source for reading. It also has a chargeable battery so you can take it with you to read wherever you go. It can be set to one of five light colors and it comes in five sizes.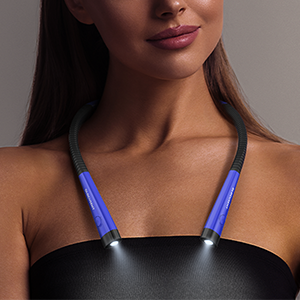 Glocusent, LED Neck Reading Light
This wearable light is a great alternative to lights you have to attach to your book.
Sold by Amazon
Attachable lights have a common negative point — they add weight to what may already be a heavy book. This wearable light avoids that, and it's adjustable so you can better direct the light toward your reading material. It comes in eight colors.
Best tablet and book stands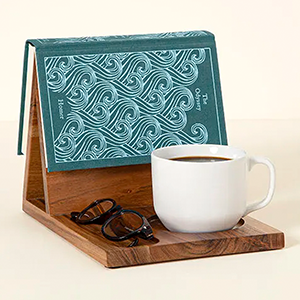 Uncommon Goods, Book Nook Reading Valet
This multifunctional book stand is a real treat for homebodies who enjoy reading with a drink at their side.
Sold by Amazon
This unique device is an excellent addition to your book lover's reading nook. It doesn't hold their book open for reading, but it holds your place like a bookmark. It also has little sections cut out in the main portion, one each for a cup and for reading glasses.
This stand is great for any kind of book or even a tablet or other e-reader.
Sold by Amazon
This excellent adjustable bookstand can be set to one of five angles to best fit your needs. It also has two little page holders in the front so you can be sure the pages stay open. It's made of bamboo and comes in five sizes.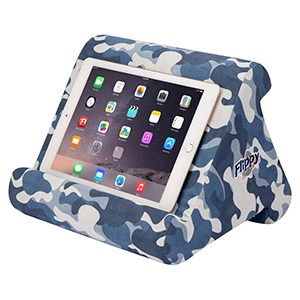 This bookstand is great for those who like splashes of color in their lives.
Sold by Amazon
This stand uses lightweight foam so it's both comfortable and easy to travel with. Its three lips let you set a more comfortable reading angle for your situation. The company that makes it is woman-run, and each purchase supports the First Book nonprofit. It comes in 18 colors.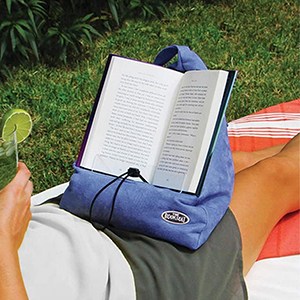 This is the perfect bookholder for a trip to the beach or pool.
Sold by Amazon
This comfortable bookholder is packed with features that aren't readily apparent, including a little pocket in the back to hold your reading glasses and other accessories. It has an easy-carry loop at the top and the front has a cinching page holder. It comes in 11 colors.
Best tech gifts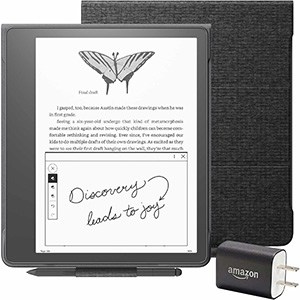 Amazon, Kindle Scribe Essentials Bundle
This bundle of items is the best way to set your book lover free into the wild digital yonder.
Sold by Amazon
The main attraction of this bundle is the Kindle Scribe, which has a notebook function in addition to being a standard Kindle e-reader, leting you doodle and make notes. It also comes with a fabric folio cover to keep it safe, and a pen so you can comfortably use the notebook feature.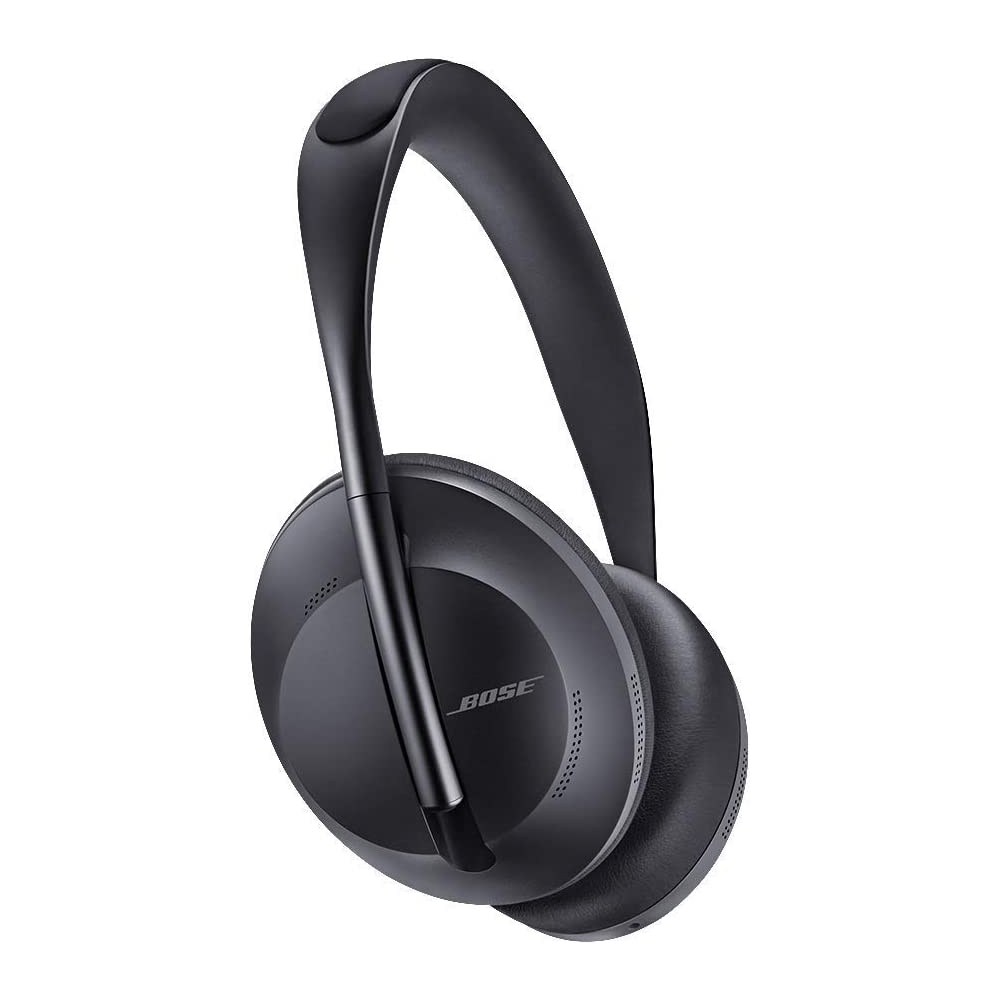 Bose , Noise Canceling Headphones 700
Never struggle to focus in loud environments again with these noise-canceling headphones.
Sold by Amazon
Reading on the go can be distracting, whether you're on the bus or sitting in a loud cafe. Noise-canceling headphones are a great way to control your experience, plus you can pick background music that fits your current read. They come in black or silver.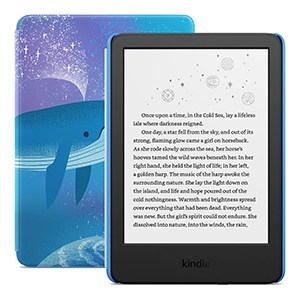 Amazon , Kindle Kids (2022 release)
This Kindle is an easy way to introduce or reaffirm a love of reading.
Sold by Amazon
Despite the growth of visual entertainment for kids, some still like to read. Or, if they've never really tried reading, you can introduce them to it with this kid-friendly Kindle. It doesn't hurt that it comes with access to thousands of kid-friendly books.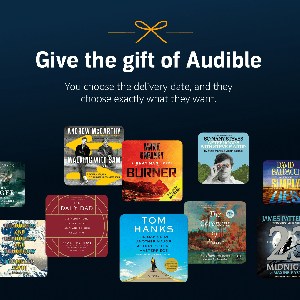 Audible , Premium Plus Gift Membership
"Read" on the go with a subscription to the top audiobook service.
Sold by Amazon
There's nothing sadder for a book lover than being in a situation where you want to read but physically can't, such as while driving. Audiobooks are an easy way to slip in more "reading" in exactly these situations, plus the experience of hearing a book performed can make you see, or rather hear, a work in a new light.
Best book storage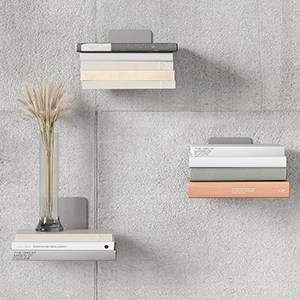 Umbra , Conceal Floating Bookshelf, Set of 3
These modern shelves fit perfectly in a refined reader's home.
Sold by Amazon
These bookshelves are a modern take on the idea of displaying your collection. Your guests are sure to ooh and ah when they see said collection floating in the air. They come in small (supporting up to 15 pounds) or large (supporting up to 20 pounds), and you can buy them individually or as a set of three.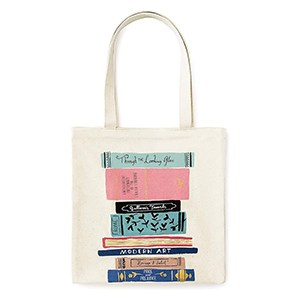 Kate Spade New York , Book-Themed Canvas Tote Bag
Totes like this are the perfect way to pack for a little day trip.
Sold by Amazon
This adorable tote bag makes certain that those around you know you're a book lover, even before you whip out your haul of books when you get to where you're going. It has a small interior pocket where you can stash some reading glasses, or perhaps your keys and phone.
Best home décor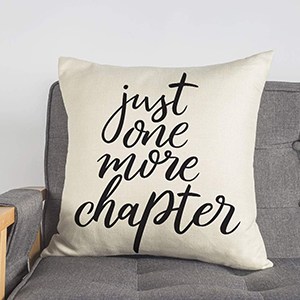 4TH Emotion , Just One More Chapter Throw Pillow Case
Throw this pillow at anyone who dares to interrupt your reading time.
Sold by Amazon
Throw pillows are the easiest way to add personality to your furniture, short of having your furniture customized in some way. It doesn't hurt that throw pillows can help you get more comfortable either. This doesn't come with a pillow, though; it's only the cover.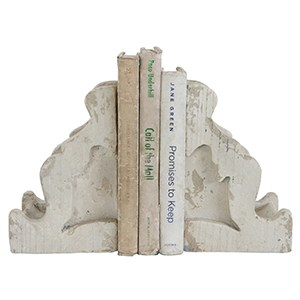 Ophelia & Co. , Traditional Resin Bookends
These gorgeous bookends are sure to be appreciated by those even without a sense of style.
Sold by Amazon
These weathered bookends are a perfect match for anyone who collects older books, such as people who hunt for first editions or who like fancy hardcovers meant to be more displayed than read. They're weighty enough, at 6.9 pounds, to stay still.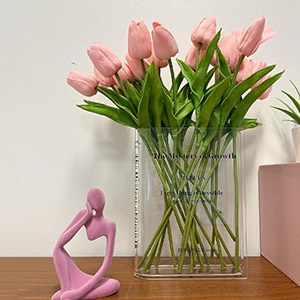 This charming vase is a great way to subtly showcase a love of books.
Sold by Amazon
Flowers are a wonderful, natural way of improving not just a space's décor but its entire atmosphere. (Unless you have allergies.) You could also use this as a bookend. It comes in five colors.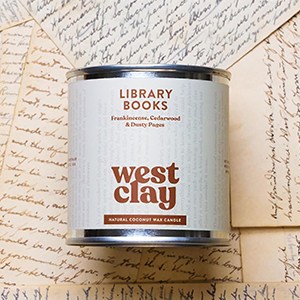 West Clay Company , Library Books Candle
Who doesn't love the smell of fresh pages, book lover or not.
Sold by Amazon
If there's one thing just about every book lover does, it's take a big, deep sniff of a brand new book. That's truly a universal experience. Make that experience permeate your home with this candle.
Best throw blankets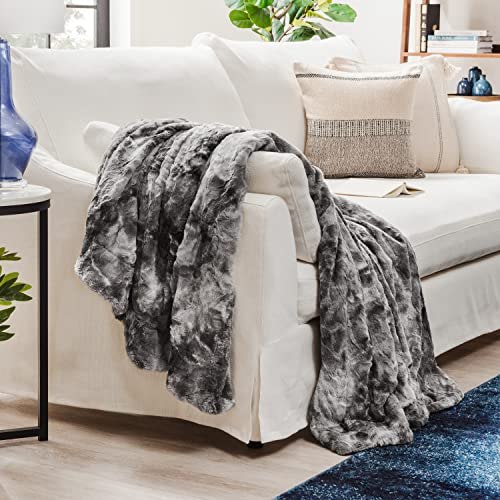 Chanasya, Faux Fur Bed Throw Blanket
The faux fur style makes this a standout choice.
Sold by Amazon
Part of curling up with a good book often includes wrapping yourself up in a blanket. Just be careful with this luscious throw blanket, or you might accidentally take a nap instead. It comes in 21 designs.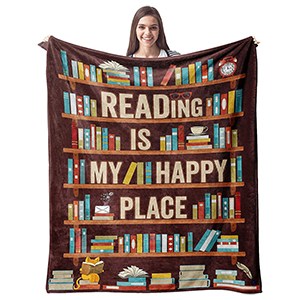 CUJUYO, Book Lovers Gifts Blanket
Make it clear to your guests what your favorite hobby is with this blanket.
Sold by Amazon
There's hardly a better blanket to stash away in your reading nook than one that reinforces the nook's purpose. Made of thick, soft flannel, it comes in three sizes.
Best tea and coffee accessories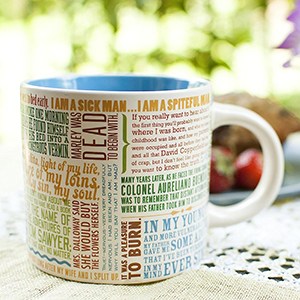 The Unemployed Philosophers Guild , First Lines Literature Coffee Mug
This mug featuring famous first lines is just the thing to hold a book lover's favorite drink.
Sold by Amazon
Classical book lovers (no, not snobs) love reading stories that have had a true impact on the world. This mug is perfect for those types of people. Lines on the mug come from works such as "Slaughterhouse-Five," "1984," "The Tell-Tale Heart" and "The Great Gatsby."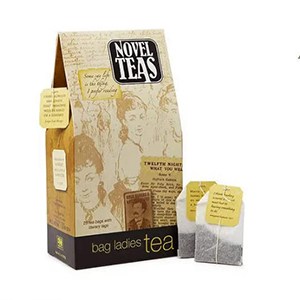 Bag Ladies Tea , Novel Teas Book Lover's Tea
This bag of teas is a cute way to spice up a cuppa.
Sold by Amazon
This bag of English breakfast tea contains 25 individual bags, each featuring quotes from famous people of the past concerning books. It's a fun way for a book lover to enjoy teatime.
More of the best gifts for book lovers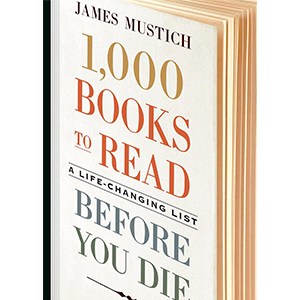 Workman Publishing, '1,000 Books to Read Before You Die: A Life-Changing List' by James Mustich
How many books could a book about books have if a book about books could have books?
Sold by Amazon
If there's one thing book lovers share, it's the stretches of time when there's uncertainty as to what to read next. This list of some of the best/most important books in history is a great way to help a book lover avoid those sad periods.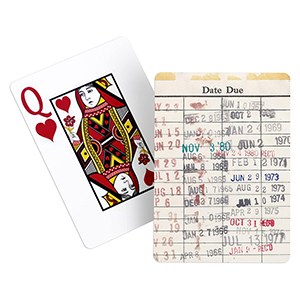 Joyful Moose , Library Book Playing Cards
True book lovers are thrilled to make everything they own somewhat related to books, like these playing cards.
Sold by Amazon
If your book lover spent their free time growing up in the school library or riding their bike to the local library, chances are they have nostalgic memories of due-date cards. Hark back to that with these playing cards.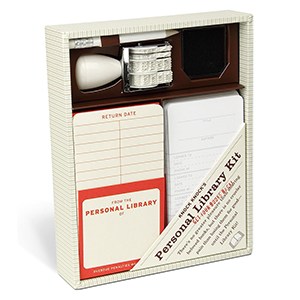 Knock Knock , Original Personal Library Kit
This kit is a fun way for book lovers to keep track of loaned-out books.
Sold by Amazon
If your book lover has a genuine personal library of books — and we're not talking about a bookshelf or two — giving them a way to keep track of books they loan out should be a huge hit.
Milliard, Reading Pillow with Shredded Memory Foam
This comfortable and quality pillow comes at a great value, especially given the fact that it comes in three different sizes.
Sold by Amazon
Not every book lover is lucky enough to have an actual reading nook, complete with a padded area and good lighting. Even if yours does, this reading pillow gives a book lover the chance to make anywhere a reading nook.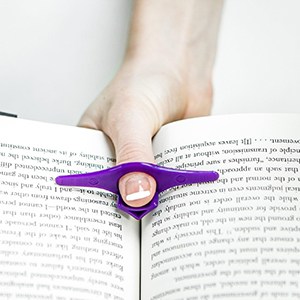 Thumb Thing, Book Page Holder and Bookmark (Set of 3 Mediums)
Keeping a book open is a tricky thing at times. Make it easier with this.
Sold by Amazon
If your book lover prefers holding a book with one hand, this little doohickey is a great way to help them hold their books more comfortably. It doubles as a bookmark, so you don't need to consciously keep track of it.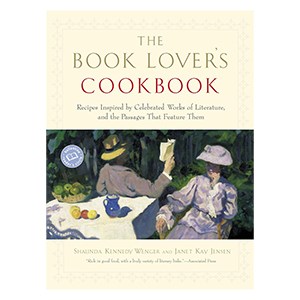 Ballantine Books, 'The Book Lover's Cookbook' by Shaunda Kennedy Wenger
Book lovers who are home chefs are sure to love making meals inspired by their favorite books.
Sold by Amazon
Some authors have a gift for describing delicious foods, which is a bit of curse for the reader who can't eat them as they read. Fix that with this cookbook, featuring recipes from books such as "Little Women," "House of Sand and Fog," and "The Red Badge of Courage."
Want to shop the best products at the best prices? Check out Daily Deals from BestReviews.
Sign up here to receive the BestReviews weekly newsletter for useful advice on new products and noteworthy deals.
Jordan C. Woika writes for BestReviews. BestReviews has helped millions of consumers simplify their purchasing decisions, saving them time and money.
Copyright 2023 BestReviews, a Nexstar company. All rights reserved.