Joomra Pillow Slippers review
Thanks to smart devices and social media platforms, sharing information is easier than ever before. If you want to find a product that improves your everyday life, TikTok is the app to open.
One of the latest products trending on TikTok is pillow slides, which many are praising for their comfort and versatility. Joomra Pillow Slippers claim to be lightweight and breathable, with cushioning that mimics the feeling of walking on a cloud. The brand says this affordable slipper is appropriate for indoor or outdoor use.
We wanted to see whether the Joomra Pillow Slippers live up to their claims, so we put them to the test. Here's what we found.
Testing Joomra Pillow Slippers
To thoroughly analyze the pillow slippers, our tester used them for two weeks on several surfaces. They were worn both indoors and outdoors, as well as with and without socks. While our tester hadn't worn this brand of pillow slides before, they're always looking for a comfortable pair of house slippers.
What are Joomra Pillow Slippers?
Since Joomra Pillow Slippers are made from ethylene vinyl acetate foam, it's no surprise they're being hailed as the most comfortable shoe on TikTok. EVA foam is the most common material used to make the outer soles of sneakers, orthotics and shoe insoles. The material has natural shock-absorbing features, offering comfort and making these slippers comfy for fatigued feet. With a 1.7-inch thick sole made of EVA foam, it feels like you're walking on a cloud.
Since they have a deep heel cup and roomy toe box that wraps around the whole foot, Joomra Pillow Slippers are meant to protect your toes. For added protection, they're also designed with an anti-slip texture over the entire shoe to prevent slipping on various surfaces and keep your foot from slipping out.
Part of what makes Joomra Pillow Slippers enticing is their waterproof design. The brand markets these slippers as perfect for any season or occasion, including the swimming pool and beach, relaxing around the house or for public showers and steam rooms. The waterproof design also makes these slippers easy to clean.
Joomra Pillow Slippers price and where to buy
Joomra Pillow Slippers are available on Amazon and retail for $23.99. They're available in 16 colors.
Joomra Pillow Slippers benefits
Upon first inspection, Joomra Pillow Slippers looked slightly bulky with a very thick sole. However, these slippers were much lighter than expected and were easy to walk in. Putting pressure on the thick sole felt airy and created that coveted cloud effect. The thick sole also seemed to absorb any impact when moving, and the tester found that the insole began to form around their feet and the areas with the most pressure after a few days.
One convenient benefit of Joomra Pillow Slippers is the ability to wash them. While the material got scuff marks easily, it was easy to clean with soap and water. They're also extremely breathable, and the foam didn't trap heat when wearing socks or going barefoot. The tester wore them inside and outside in the heat, and their feet stayed cool.
Overall, the tester found Joomra Pillow Slippers exceptionally comfortable and was surprised that they continued to be comfortable on various surfaces.
Joomra Pillow Slippers drawbacks
When the tester received Joomra Pillow Slippers, they were packaged in a loose plastic bag and shipping envelope, which didn't feel secure or protective. While the tester would have preferred a structured shoe box, the shoes arrived in perfect condition.
Our biggest concern with these slippers had to do with the grip. Even though the tester felt the slippers had enough grip when walking on surfaces with slight friction, they occasionally slipped when crossing slick tile. Also, some users reported that rocks, mud and other softer substances get caught in the holes of the sole, making walking uncomfortable.
Should you get Joomra Pillow Slippers?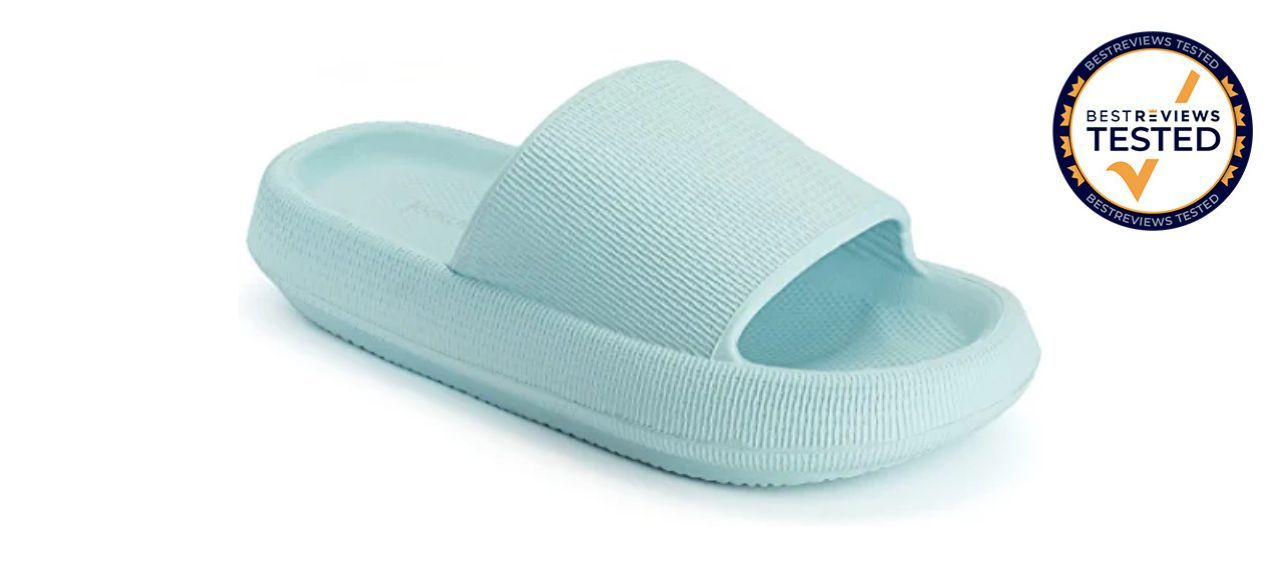 Based on our experience, Joomra Pillow Slippers seem to be durable and will hold up well over time. They're also the most comfortable pair of slippers we've worn, and the spongy foam material feels like you're walking on a pillow. Since these slippers are versatile enough for many occasions and various surfaces, we recommend Joomra Pillow Slippers to anyone looking for a comfortable pair of slippers.
Consider other products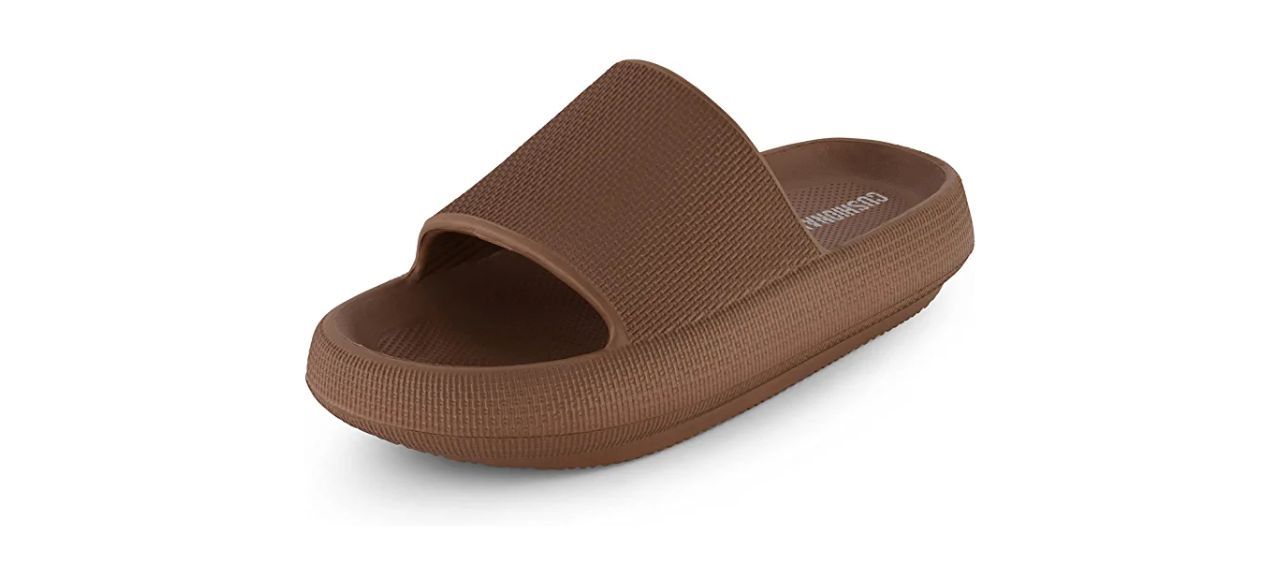 Cushionaire Women's Feather Recovery Slide Sandals
These slides come in 21 unique colors and feature a nonslip outsole to prevent slipping and sliding. With a 1.75-inch platform, the cushioned footbed molds to your foot, making them comfortable and supportive for fatigued feet.
Sold by Amazon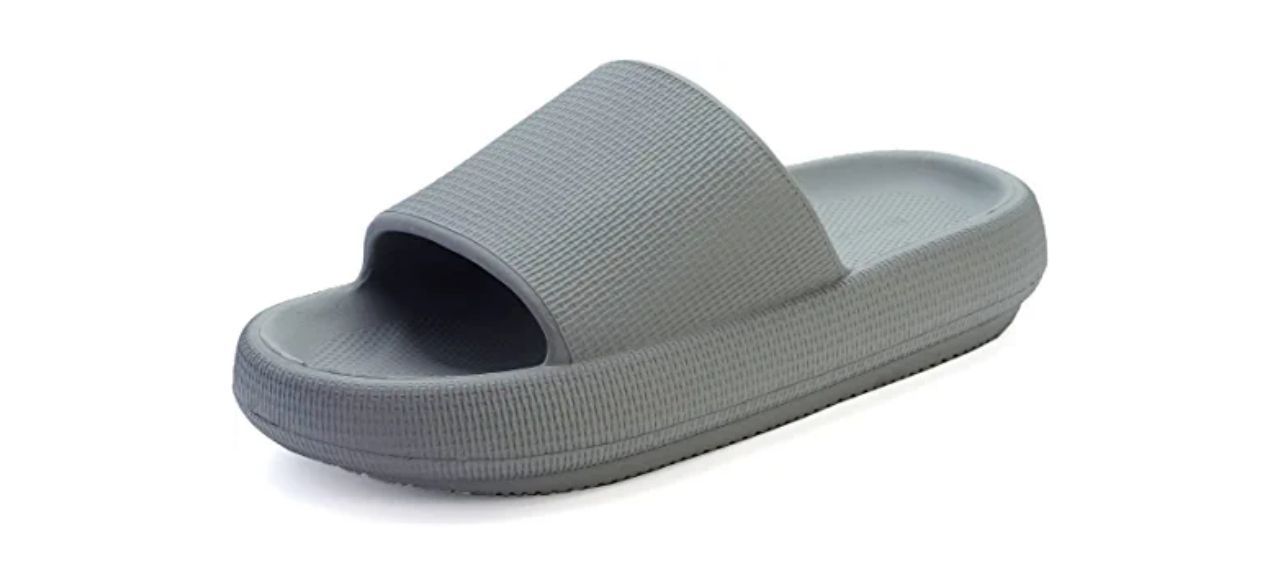 With a rebound sole that's lightweight and compression-resistant, these slides provide superior shock absorption and stability. They're available in 14 colors.
Sold by Amazon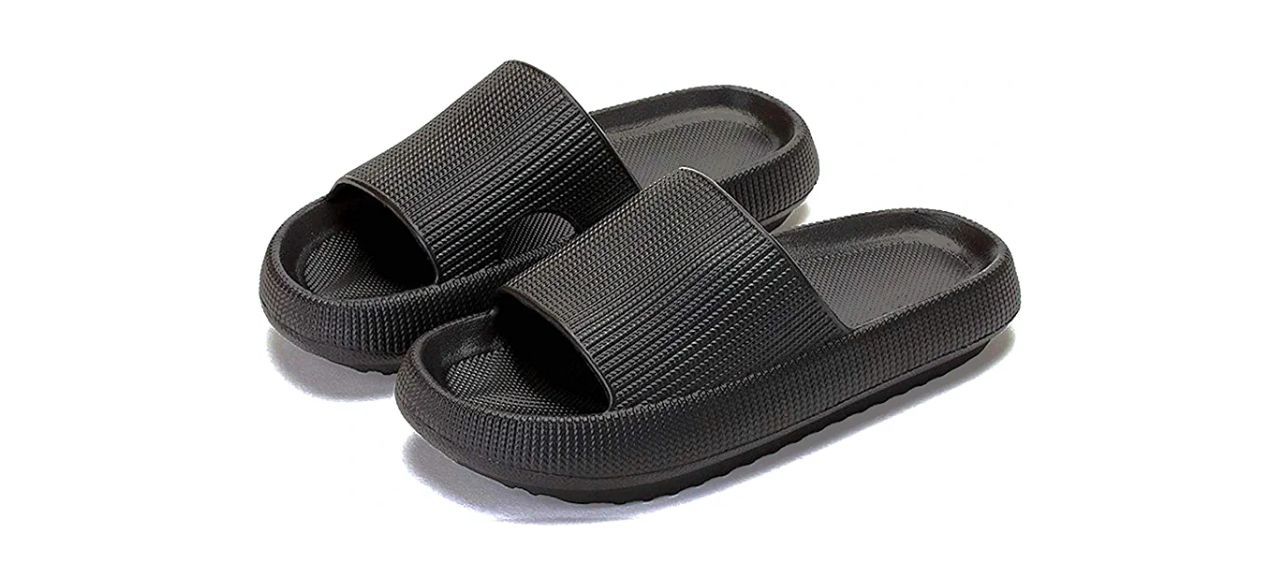 These slippers are slightly recessed to fit your foot perfectly. They're designed with a diamond-shaped raised design on the interior and a wave-shaped design on the sole for antiskid protection.
Sold by Amazon
Want to shop the best products at the best prices? Check out Daily Deals from BestReviews.
Sign up here to receive the BestReviews weekly newsletter for useful advice on new products and noteworthy deals.
Bre Richey writes for BestReviews. BestReviews has helped millions of consumers simplify their purchasing decisions, saving them time and money.
Copyright 2023 BestReviews, a Nexstar company. All rights reserved.