What to get the man who has enough neckties
There's a particular cliche around gifts associated with dads. They're usually "low effort," meaning they're something you likely picked up off a shelf while gift shopping just so you can scratch one more name off the list. They're also usually in the same singular category you know a given dad likes year after year. An example of this could be "golf," so you always get something vaguely golf-related, such as custom balls or a necktie that looks like a golf green.
After all the things dads do year after year, typically with no thanks, they deserve a gift with more thought and substance. That said, we know that finding such gifts isn't an easy task. So, to help you, we put together a list of top choices, from a six-bottle wine cooler to a mini cordless electric chain saw, that you can buy directly or use as a jumping-off point for something else that's deservedly special.
Best drinkware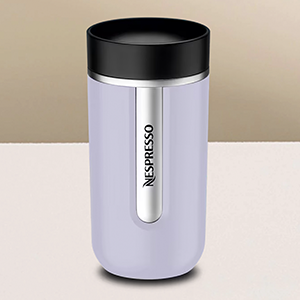 Nespresso, Vertuo Nomad Travel Mug
Spillproof and easy to carry.
Sold by Amazon
It doesn't matter if your dad is always on the go or comfortably retired at home, he deserves a mug that ensures his drink remains at his perfect temperature. It's also a great choice for the environmentally conscious since it's made with 90% recycled stainless steel. And it doesn't hurt that it's dishwasher-safe.
Stanley , Classic Easy-Pour Growler
Keeps beverages cold and carbonated.
Sold by Amazon
If your dad has a favorite local brewery where everyone knows his name, a great gift would be this growler so he can still drink his preferred brews at home. It holds up to 64 ounces and can keep beer cold for up to four days if on ice.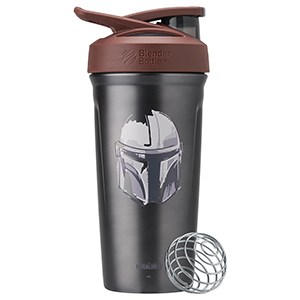 BlenderBottle , Star Wars Strada Shaker Cup
Keeps blended drinks smooth.
Sold by Amazon
If your dad knows how to stay healthy and fit and enjoys his daily workouts, a gift of a high-quality shaker bottle for his liquid protein is wise. This one includes a shaker ball that makes it much easier for your dad's shake to stay blended and delicious. Plus, it comes in seven designs of "Star Wars" or Marvel characters.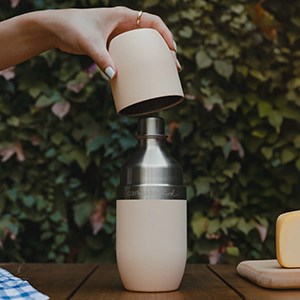 The perfect tool for transporting wine on the go.
Sold by Amazon
There's nothing more aggravating than wanting to drink your favorite bottle of wine while relaxing at a beach or a public pool with a no-glass policy. This unique tumbler solves that issue. It holds half a standard bottle of wine and the cap serves as a lid.
Best kitchen appliances and accessories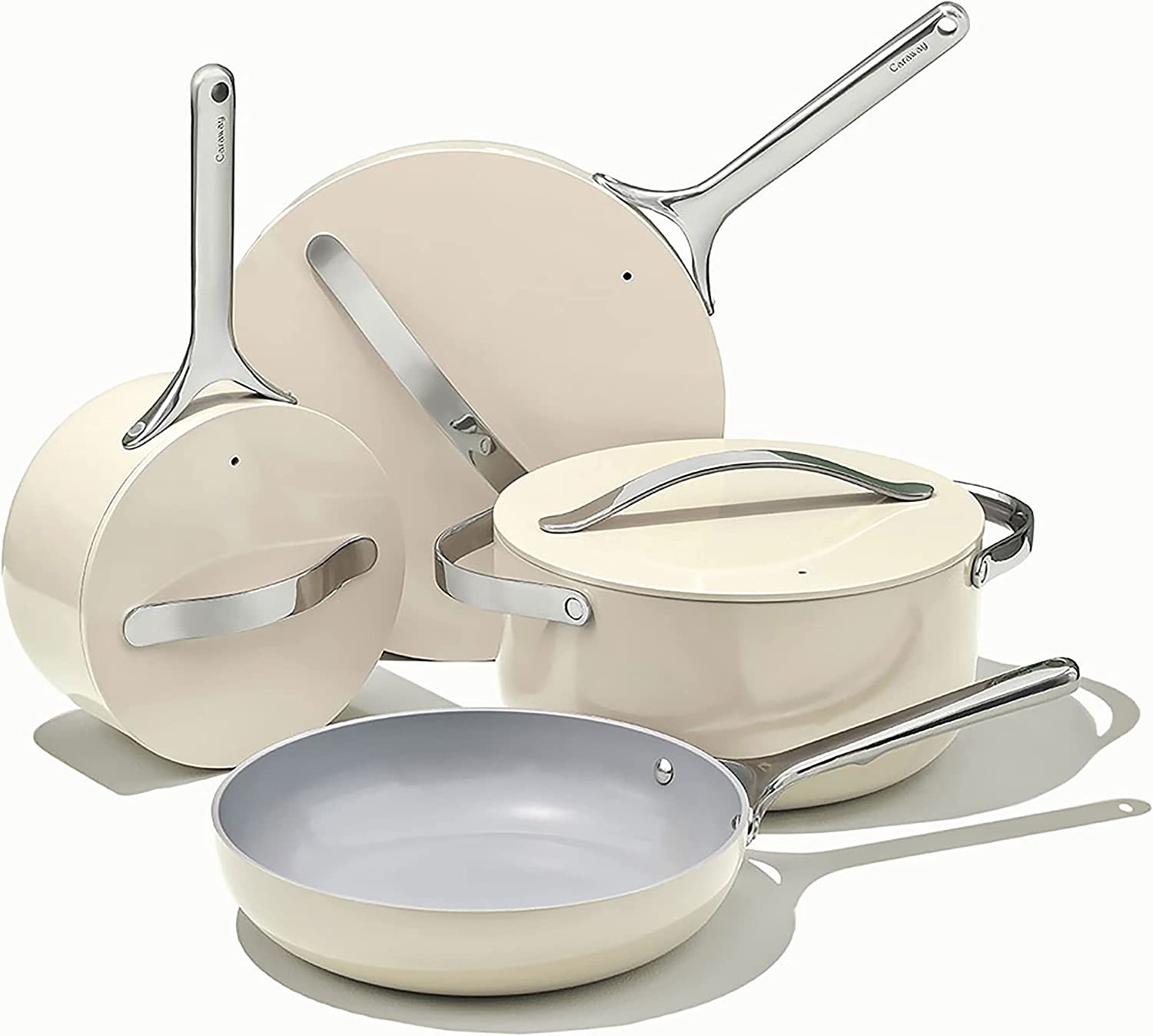 Caraway, Nonstick Ceramic Cookware Set
With a beautiful design and easy-to-clean material, this pick earns our expert's praise.
Sold by Amazon
Caraway's Cookware Set makes the perfect gift! Cookware from Caraway is beautiful, low-maintenance, and easy to clean. Plus, these nonstick cookware sets feature even-heat distribution and nontoxic ceramic coating. The eco-friendly packaging and sleek storage features are bonuses unique to the Caraway brand. The set comes in an array of aesthetically pleasing colors, which makes the pots and pans pretty enough to leave out on your stovetop even when you're not cooking.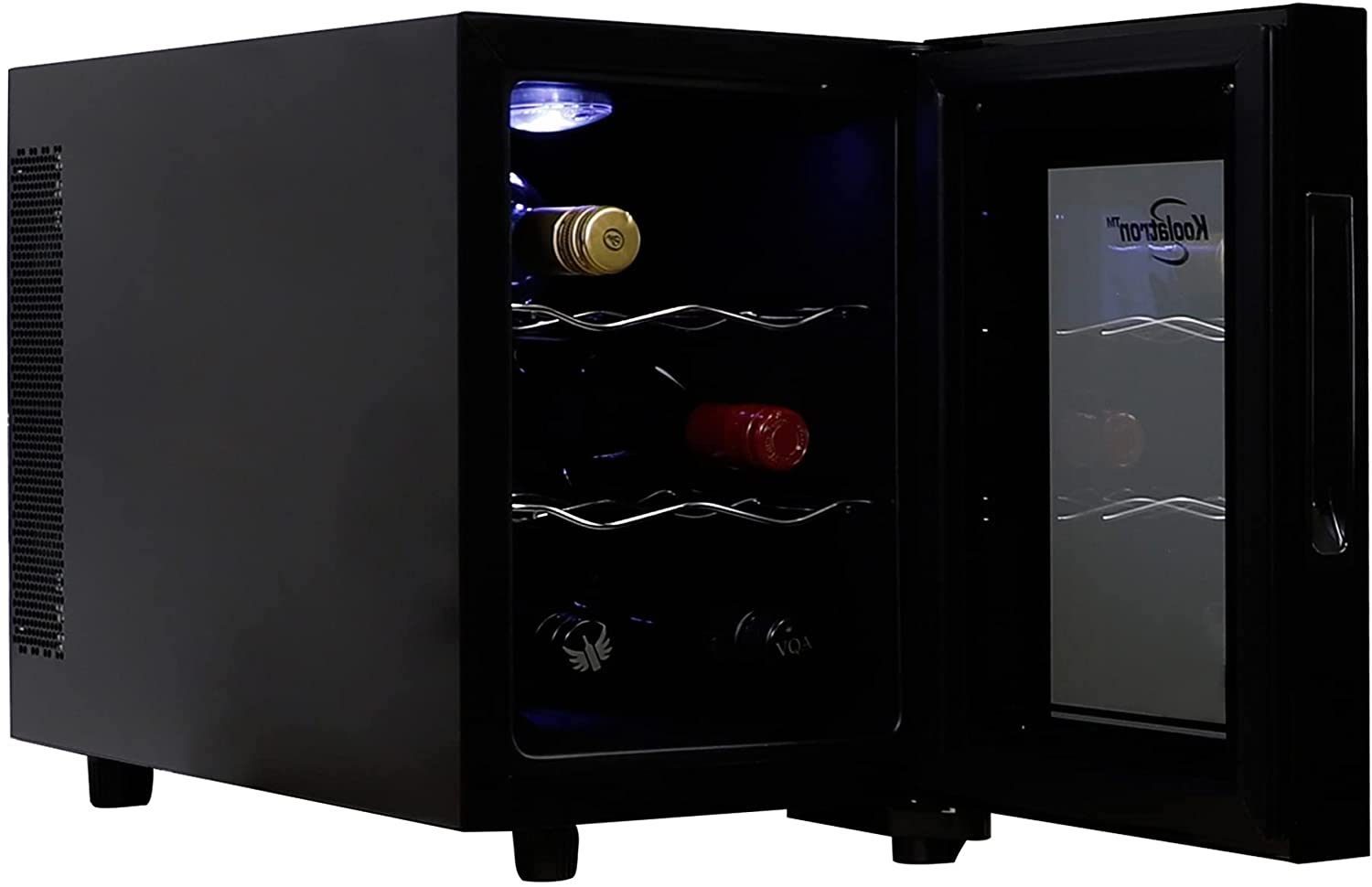 Koolatron, 6-Bottle Wine Cooler
The reinforced door, easy setup and cooling features impressed during our trials.
Sold by Amazon
Continuing with wine-focused gifts is this wine fridge for the serious sommelier in your life. It can hold six bottles and uses simple touchscreen controls to keep your wine at the right temperature. It can be installed anywhere as long as it has access to a power outlet, making it a good pick for dad caves.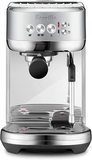 Breville, Bambino Plus Espresso Machine
Less fussy than other barista-quality machines but offers plenty of options to customize your cup.
Sold by Amazon
For coffee connoisseurs, there's nothing more sacred than that first sip in the morning. For some, that first sip must be a shot of espresso or a carefully made espresso-based drink, such as an Americano or latte. This machine lets you make those for a fraction of what a full espresso machine costs.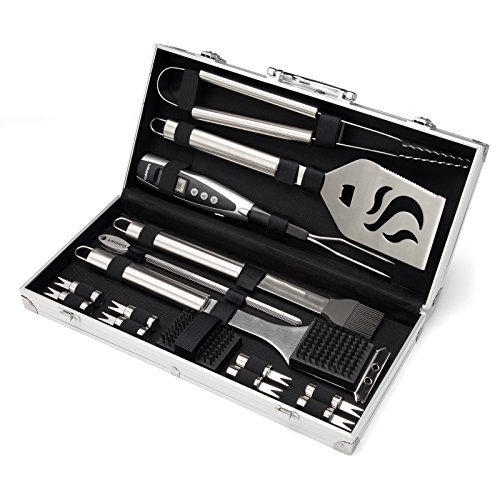 A durable set of 20 essential grilling tools featuring a modern stainless steel design.
Sold by Amazon
Another cliche of dadhood is that on becoming a dad, a man becomes consumed with grilling everything and receives the sacred knowledge of exactly how to do just that, perfectly. Still, that doesn't mean dads can cook with their bare hands, so grab a high-quality set of grilling utensils like these.
Best power tools and accessories
Karcher, K1700 Electric Power Pressure Washer
This light and quiet pressure washer is easy to use for anyone new to pressure washing, based on our testing.
Sold by Amazon
If your dad is the type of guy who daydreams about building a deck or installing a golf green in the backyard, he may be the type to appreciate the cleaning power of a pressure washer. This one has a half-gallon detergent tank and runs at 1,700 pounds per square inch.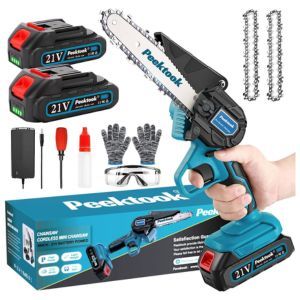 Peektook, Mini Electric Cordless Chain Saw
Small, but powerful.
Sold by Amazon
Sometimes, a dad needs to clean up the trees around his home. Usually, that involves chainsaws, but sometimes there are trees or tree limbs that are just too small to use a chainsaw on. You could use a handsaw on those, but that's exhausting. Use this mini chainsaw instead.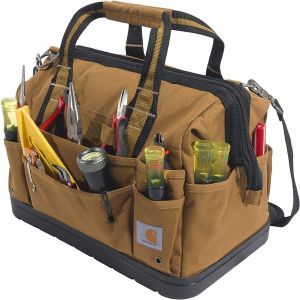 Carhartt, Carhartt Legacy Tool Bag 16-Inch, Carhartt Brown
Rugged and roomy enough to keep all your tools in one place.
Sold by Amazon
Being a dad doesn't end when the kids grow up and move out of the house. In fact, the kids moving out just means a dad has that many more homes to maintain. So for all the times you know you'll call your dad for help fixing something, at least get him a good tool bag so he can travel easier.
Best dad clothes and footwear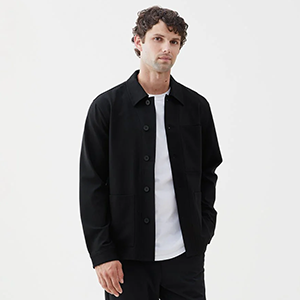 Surfside Supply Co., Dockside Fleece Chore Coat – Black
Great for layering on chilly days.
Sold by Amazon
Getting clothes as gifts is simply unavoidable once you hit a certain age, but you can at least shop for and give good clothes. This fleece chore coat is especially good for the dad who's always outside doing yard work or working on some kind of exterior project, no matter how cold it gets in the winter.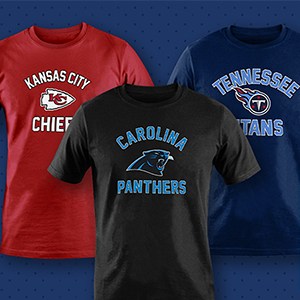 Team Fan Apparel , NFL Adult Gameday T-shirt
The ideal shirt to show your team pride on game day.
Sold by Amazon
If your dad is the type to always drone on about how he scored four touchdowns in a single game at Polk High School, it's a fair bet that he has a favorite National Football League team. And if he has a favorite, you can be sure that he'll always love a new team T-shirt.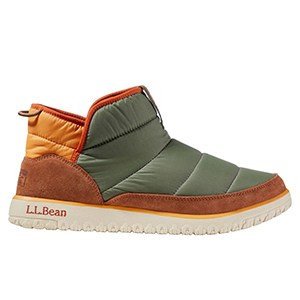 L.L.Bean, Men's Mountain Classic Quilted Ankle Boots
Extra-warm, comfy slippers that you can wear outside.
Sold by Amazon
When it starts getting cold, it becomes a risk to use the usual slip-on shoes such as sandals and flip-flops for running quick errands. It's also a risk using normal house slippers since they don't have the traction for safe walking on ice. These slippers do have that traction.
Best exercise equipment and accessories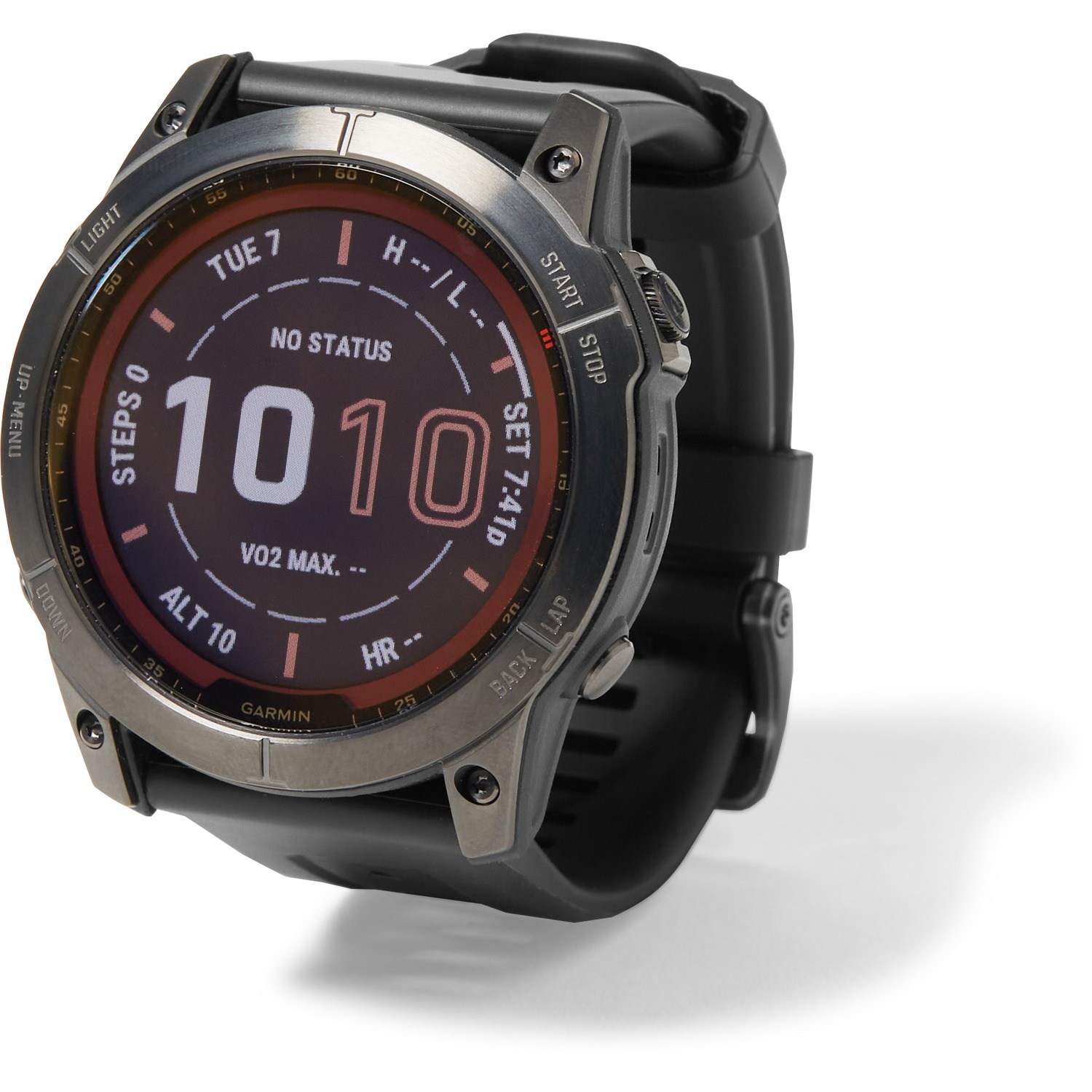 This wristwatch from Garmin is a high-end heart rate monitor for high-end athletes.
Sold by Amazon
If your dad is dead serious about his outdoor escapades, such as hiking, swimming and anything else that requires him to stay on top of his game, he needs a similarly serious watch. This one from Garmin packs intense, high-end features, including solar charging so your dad can take extended trips.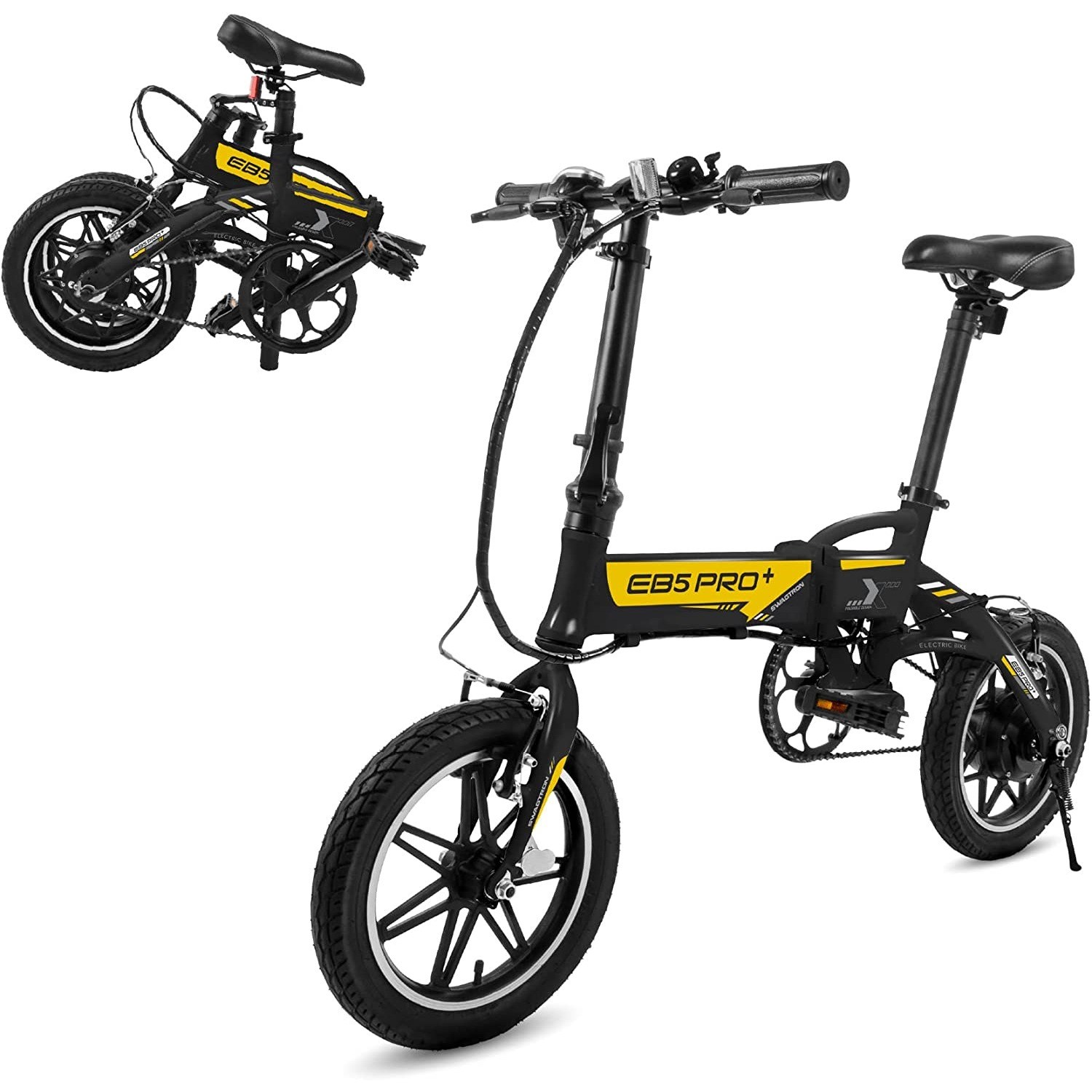 Swagtron, Swagcycle EB-5 Folding Electric Bike
Our tester loved the efficiency of this bike.
Sold by Amazon
Just because dads are all grown up, doesn't mean they aren't happy to see a new toy in the living room come Christmas morning. This electric bike is a particularly good gift for dads who are a little older and out of shape, as the electric power helps them enjoy biking again.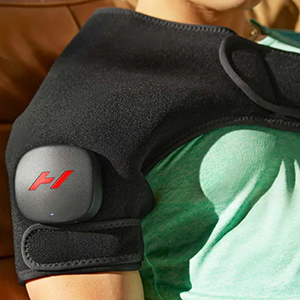 Instant massaging relief for sore shoulder muscles.
Sold by Amazon
The sad fact of life is, the older you get, the more aches and pains you start to feel. Shoulders are a common spot for aches and pains since you have to use them so much, and because it's easy to sleep on them the wrong way. This soothing massager could change your hurting dad's life.
Best tech gifts
This affordable model from Meta boasts adjustable 3D audio and the easy setup stood out in our tests.
Sold by Amazon
For dads who still call themselves gamers, getting a new game or gaming-related piece of gear is an easy win waiting to happen. If they've never tried virtual reality, you could be crowned the best gift giver of the year by giving them this affordable but still high-quality VR headset.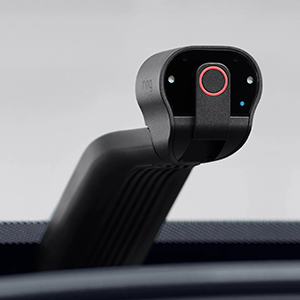 Keep an eye on your car 24/7 with this handy car security camera.
Sold by Amazon
The open road is a dangerous place, full of angry drivers without patience and drivers who either never learned or who have forgotten how to drive safely. Your dad having a recording of him driving safely in the event of an accident can be huge, potentially saving him from lawsuits and more.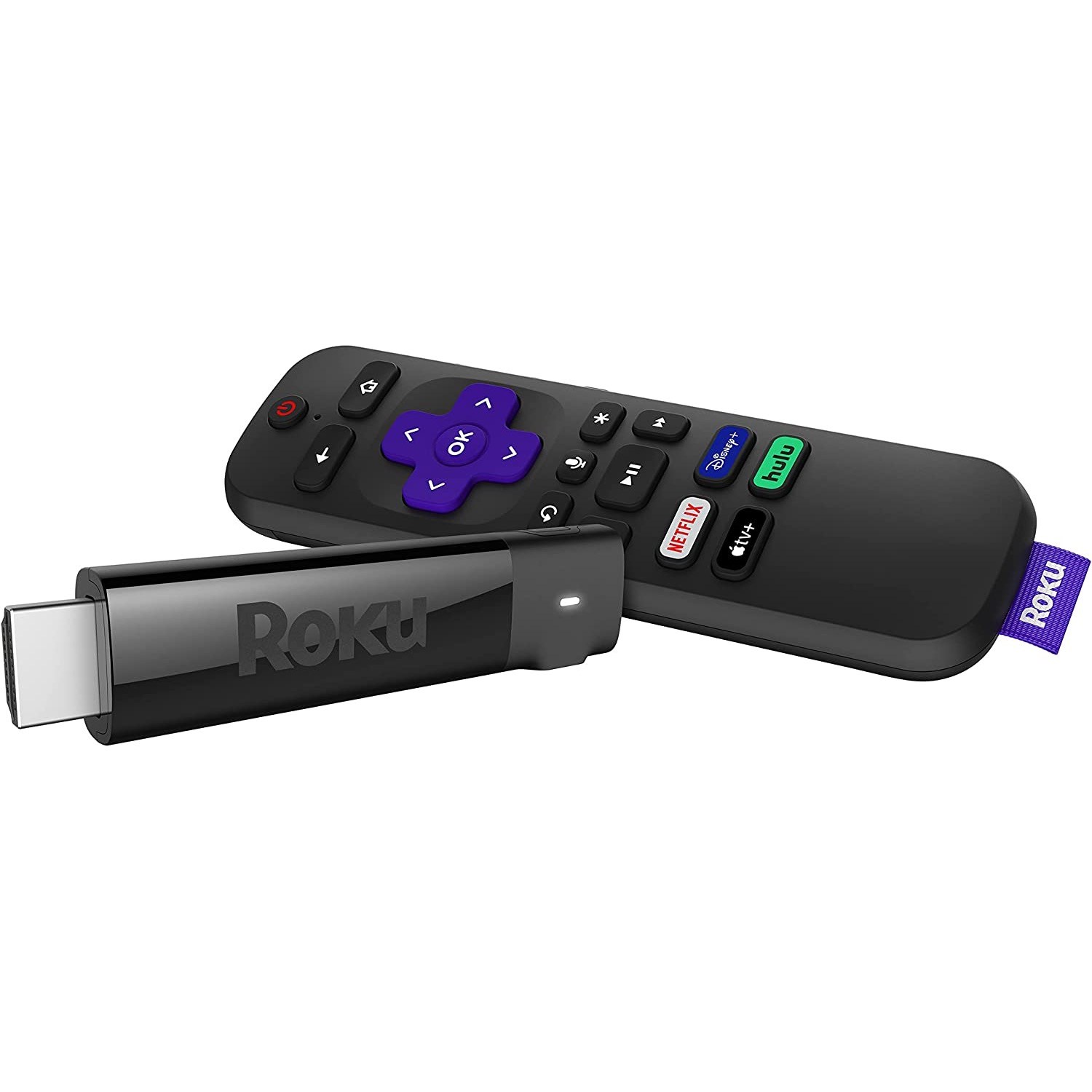 We found this Roku among the most user-friendly services on the market in our user testing.
Sold by Amazon
Some dads are resistant to any kind of change, no matter how necessary. If your dad is still living in the broadcast era, it's time to help him set up streaming. You can make it easier on him by enabling his TV to stream content, rather than anything more complex, using a Roku streaming stick.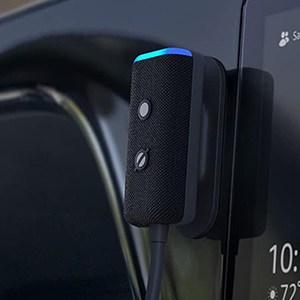 Have the convenience of Alexa with you in your car.
Sold by Amazon
If your dad is tech-savvy and has his home is all set up with smart devices that use Alexa, you can help him extend his tech domain into his car with the Echo Auto. It can also turn your dad's car into a hands-free entertainment zone.
Vacoor, Portable Charger for Apple Watch
Fast charging without the inconvenience of cables.
Sold by Amazon
An Apple Watch's battery only lasts so long, and it's not easy dragging around an Apple Watch charger, not like it is carrying around an iPhone charger. This portable keychain charger is a much easier way for your dad to top off his watch while on the go.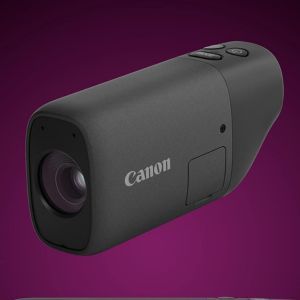 Canon, Zoom Digital Monocular Kit
Compact, lightweight and easy to use.
Sold by Amazon
Everyone knows, though none really want to acknowledge it, that as you grow older things start to get worse. Eyesight is one of the things that go, strongly affecting your life. If your dad's vision isn't so good anymore, consider this digital monocular so he can still enjoy birding or sitting in the cheap seats at his favorite stadium.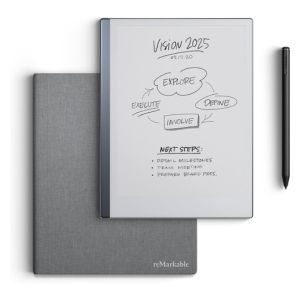 reMarkable, Essentials Bundle Including reMarkable 2 — The Paper Tablet
Transform your handwritten notes into digital ones with this paperlike tablet.
Sold by Amazon
Whether your dad runs his own small business or is a cog in a huge industrial machine, the ability to save some trees while getting work done is a lovely gift to give. This digital notebook ably copies the experience of pen and paper.
More of the best gifts for dads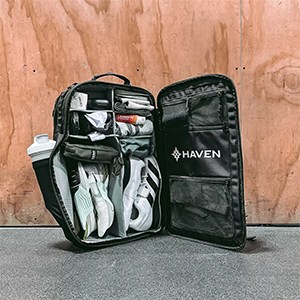 Haven Athletic, Small Backpack
Ideal for transporting clothes to and from the gym.
Sold by Amazon
The backpack has been around for who knows how long, and yet, we haven't seen much innovation. Enter the Haven Small Backpack. Instead of having to bury your items down, you can open the backpack up like a suitcase to easily access anything you need without pulling out what you don't need.
Dizaul, Smartphone Screen Magnifier
Doubles your smartphone screen size to help enhance your viewing experience.
Sold by Amazon
This portable magnifying glass for your screened devices is excellent for the dad who's always traveling. Now, he can get a much larger picture with minimum effort. It comes in four sizes and four colors to best fit your dad's needs.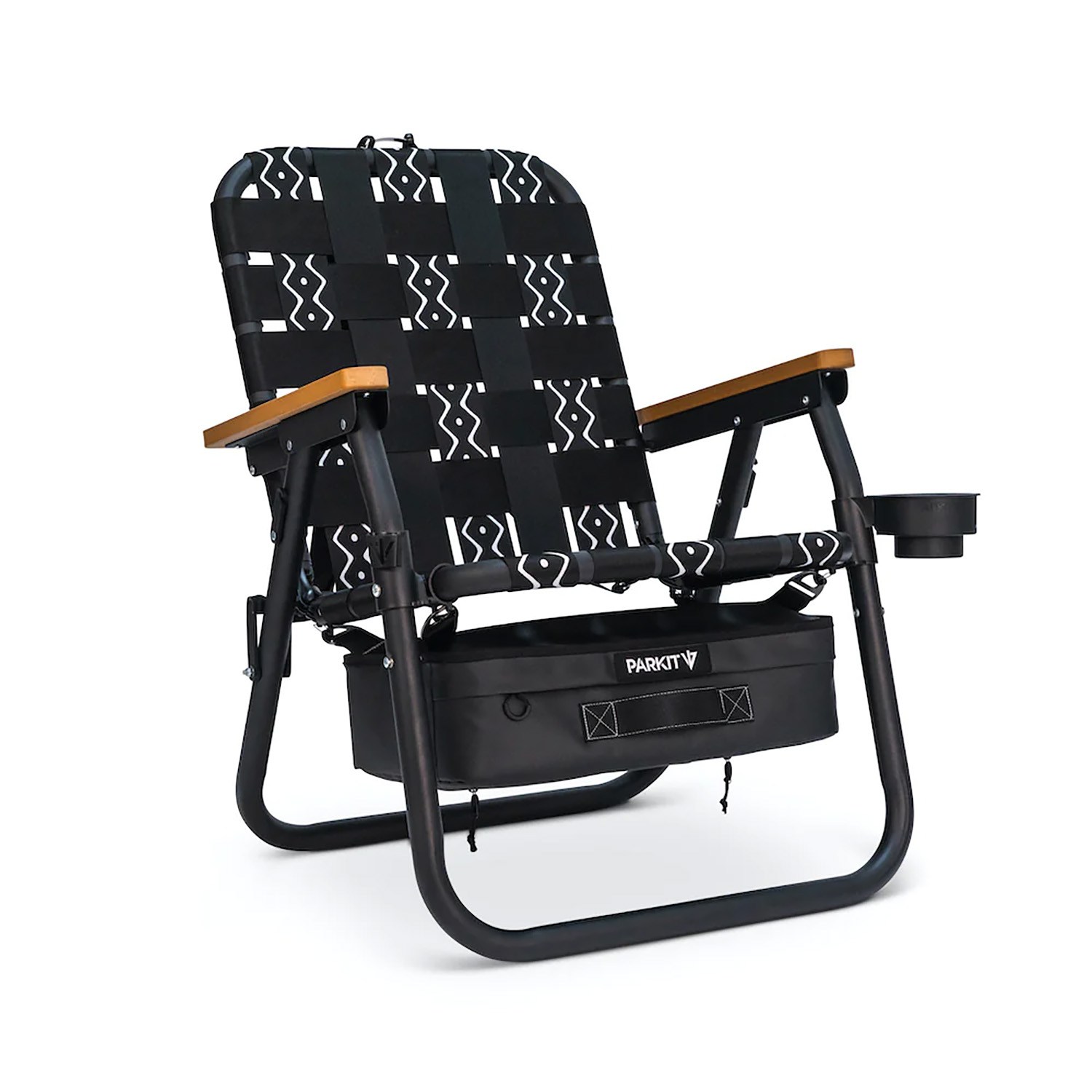 PARKIT, Movement Voyager Outdoor Chair
Experience maximum durability and functionality without sacrificing comfort.
Sold by Amazon
For the dad who's an avid camper, this chair is sure to rival his favorite La-Z-Boy. It comes with an insulated cooler that's right under the chair for easy reach, plus interchangeable cup holders to match the size of drinks your dad is packing. It's also got straps for hands-free carrying from campsite to fishing spot to stargazing field.
Want to shop the best products at the best prices? Check out Daily Deals from BestReviews.
Sign up here to receive the BestReviews weekly newsletter for useful advice on new products and noteworthy deals.
Jordan Woika writes for BestReviews. BestReviews has helped millions of consumers simplify their purchasing decisions, saving them time and money.
Copyright 2023 BestReviews, a Nexstar company. All rights reserved.